New In At Loofes Clothing
/
November 7th, 2016
/
There are currently 0 comments
We're welcoming the new season here at Loofes Clothing with a whole host of new arrivals this month. Whether you are shopping for mens, womens or kids clothing, you will come across an array of brand new pieces on our store and as always, all of which have been chosen from designer labels and top name brands.
With the winter weather upon us, it's time to start wrapping up warm in time for the colder days to come. Our collection of the latest mens, womens and kids clothing features plenty of winter style essentials that we know you are going to love. From jumpers to boots, our range includes a superb selection of clothing and footwear for your winter wardrobe.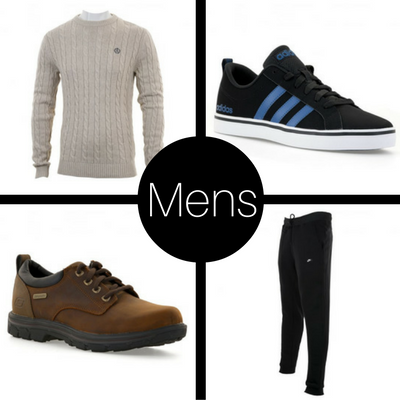 Our men's winter collection includes a range of designer pieces from the likes of Henri Lloyd, Adidas Performance, Skechers and Nike. If you're looking for some stylish, everyday wear, then make sure you browse our latest range of Henri Lloyd clothing, especially our Kramer cable crew neck sweater, which is ideal for layering this season. To finish the look, why not add a pair of our Skechers bertan shoes with deep treaded soles for extra grip when it's slippy underfoot. For a more sports led look, why not try our Adidas Performance neo mens pace trainers and Nike men's Futura fleece joggers for a stylish yet casual sportswear look.
Henri Lloyd Mens Kramer Cable Crew Neck Knit Sweater
Adidas Performance Neo Mens Pace Trainers
Skechers Mens Bertan Shoes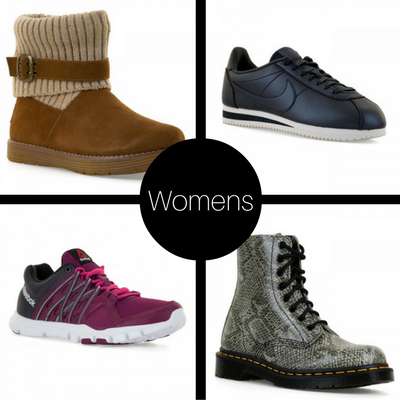 This season, we have received an abundance of women's footwear in a range of styles from designer brands, so you are bound to find the perfect pair of shoes, boots or trainers this winter. Our Skechers toasty toes boots are perfect for when the weather turns and with a treaded sole, you won't need to worry about slipping in the snow! We also stock a pair of Nike Cortez in metallic and metallic is THE trend to be seen in this season, so you could easily update your look with these stylish trainers. If you're looking for something a little more in the way of fitness shoes, then our Reebok trainette trainers are ideal for wearing while you're working out this winter. We also feature a pair of Dr Martens in a funky snake style print, designed to make you stand out in a crowd and keep you warm throughout the season.
Skechers Womens Toasty Toes Absorbs Boots
Nike Women's Cortez Metallic Trainers
Reebok Women's Yourflex Trainette Trainers
Dr Martens Womens Pascal Boots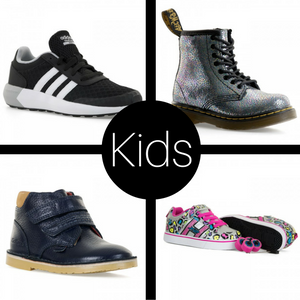 If you're searching for a new pair of shoes for the little ones, look no further than our latest range of kids footwear. We stock all the big name brands, including a pair of Adidas Performance cloud foam race trainers, perfect for sports, PE or just to wear as a style statement. We also feature a pair of mini Dr Martens in a sparkle design, great if you want your little one to match with mum or dad's Docs. For even smaller feet, we also feature our Kickers adler boots, the perfect footwear for little fashionistas. Then there's the ever popular Heelys, which are also available here at Loofes in a number of designs, including one of our latest additions to the collection, the Heelys bolt trainers, complete with a multicolored cheetah print, for kids who like to stand out in the playground.
Adidas Performance Neo Youths Cloudfoam Race Trainers
Dr Martens Infants Brooklee Sparkle Boots
Kickers Juniors Adlar Twin Boots
Heelys Juniors Bolt Trainers