2017 Must Have Style Trends
/
January 18th, 2017
/
There are currently 0 comments
The new year is almost upon us, which means a whole host of new style options to add to your wardrobe. 2017 is set to be another fashion filled year, full of fresh new looks for you to try and here at Loofes, we have the pieces you need to try each and every style trend in the new year. Whether you're into dressing casual or sophisticated, smart wear or street wear, you will find everything you need on our store to join in with all the latest looks.
Below are some of the styles which are set to trend in 2017. Take a look and see which ones you'll be wearing in the new year along with our pick of the best menswear to help you add these new style trends to your wardrobe.
White Out
The all white outfit is making its mark in 2017. It's a daring look for most, but a white top with a pair of white jeans and some white trainers is the look to aim for in the new year. If you're not ready for a full on white look, maybe a subtle nod towards the trend is more for you. All you need to partake in the trend is a few key white pieces. Our Ted Baker mens Woodys Linear Floral Shirt is a great option for a more formal look, while our Luke Mens Mr T Zip Pocket T Shirt is ideal for casual, day to day outfits. But if you are searching for that perfect pair of bright white shoes, why not choose the Adidas Neo Lite Racer trainers this season?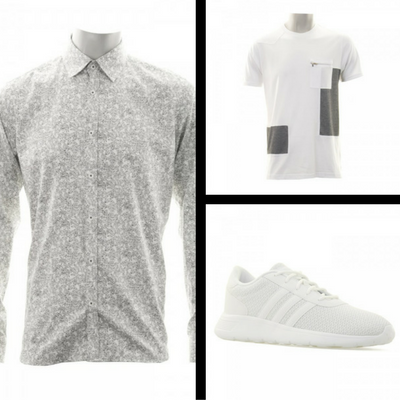 Bomber Jackets
The January chill might have you searching for a new cover up and if you are on the hunt for a new jacket for the new year, why not try the bomber jacket? 2016 saw the return of this classic look, which is set to continue to be a key piece in the new year. Our selection of bomber jackets are perfect for adding to your 2017 wardrobe. The EA7 Mens Quilted Bomber Jacket is unbeatable for comfort, while the Duck and Cover Mens Hooded Bomber Jacket is the perfect style option for the rest of the winter months. We also stock the Diesel Men's W Archers Padded Bomber Jacket which would make a great new addition to your wardrobe.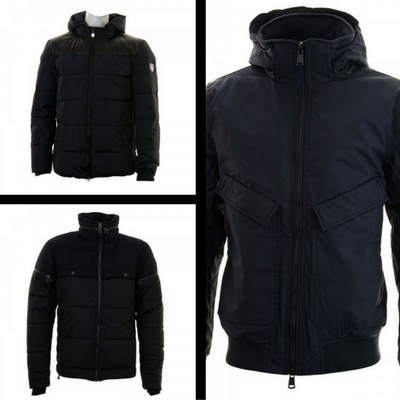 Check Shirts
You can't beat a check shirt, a style staple which is an essential for most men and in 2017, it's still set to be a fashion must have. A check shirt is the perfect way to add a little more interest to a day to day look and can also be worn as part of an evening look too. At Loofes, we offer a range of check shirts for you to add to your wardrobe. Why not try the Gant Mens Plaid Dot Check Shirt, a piece that will take you right through the season in style. We also feature the Henri Lloyd Mens Abberton Regular Fit Checked Shirt, complete with bold check detail and the Gant Men's Mini Gingham Check Shirt for more subtle checks this new year.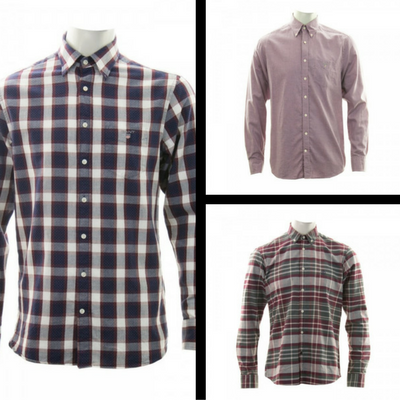 Cosy Knits
The winter months is the perfect time to add some new knitwear to your wardrobe, so why not add some comfy jumpers to your look this season with our selection of designer pieces? A jumper and jeans combo is the perfect look for the colder season. Our Duck and Cover Mens Oban Cable Knit Crew Neck Sweater is ideal for day to day, as is the Gant Men's Super Fine Lambswool Crew Neck Knitted Sweater. For something with a little more colour, why not choose the Paul and Shark Mens Yachting Stripe Crew Neck Knit Sweater this winter?