Men's Style Guide – Hoodies
/
February 3rd, 2017
/
There are currently 0 comments
When it comes to casual clothing, nothing can beat a classic hoody. Whether you're looking to create a sports-luxe look or simply enjoy wearing something comfy and relaxed, no wardrobe is ever complete without a hoody. What was once an item solely reserved for the gym is now a style essential that most of us wear each and every day . Whether you choose to wear one as part of your everyday look, while you are working out, or even just lounging around the house, the hoody as become a style staple for most of us and an item many couldn't be without.
Choosing A Style
There are a plenty of different styles out there at the moment. If you are after something sports-led, go for brands such as Nike or Adidas Performance. For a look that's more on trend, check out the likes of Gym King and CP Company. Looking for a hoody that suits your height? If you're a little on the shorter side, try a fitted style that finishes at the waist. For taller guys, it may be worth going for something longline.
How To Wear
The beauty of a hoody is that they can be worn with pretty much anything. If you're putting together an everyday look, wear yours with a pair of jeans or chinos and finish off with some Converse or Vans. For the gym, simply throw one on over your t shirt and shorts for a quick cover up. There's no right or wrong way to wear a hoody, but do be aware of colour clashing. If you have opted for a style in black or navy, don't go too dark on the bottom. Instead wear with something slightly lighter and vice versa if you are wearing a light coloured hoody. Another thing to think about is the climate. If it's on the chilly side and you're thinking of layering up, a denim jacket can look great worn over the top of a hoody, as does a bomber jacket or a long tailored coat. Our range of men's designer clothing has everything you need to create any kind of look.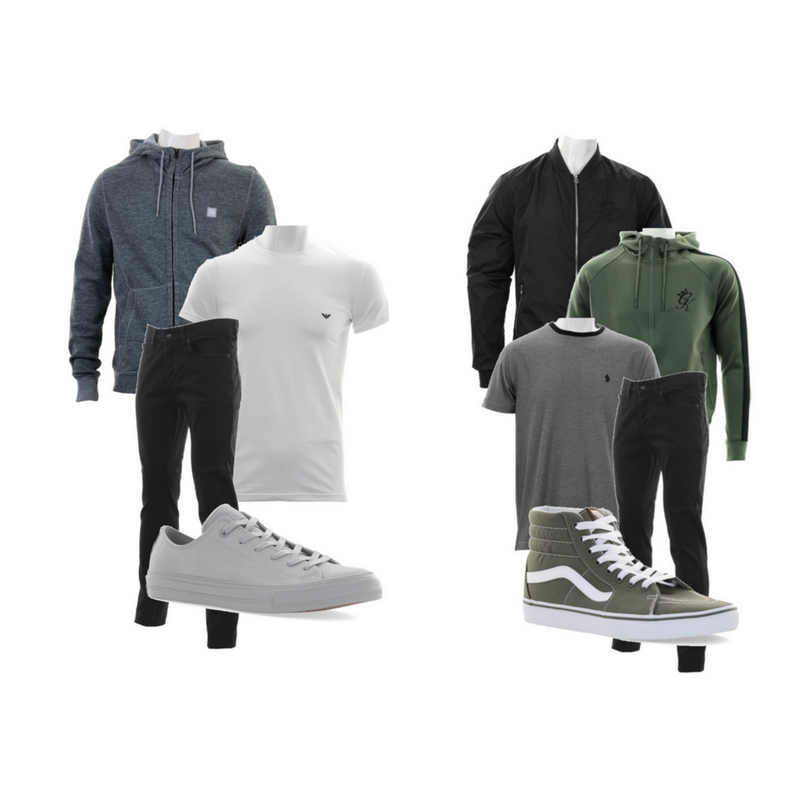 Pick Your Favourite
Now you know how to wear your hoody, why not treat yourself to a new one from the collection here at Loofes? We feature a range of men's hoodies, both zip up and over head for you to choose from and below are just a few from two of our favourite brands, CP Company and Gym King.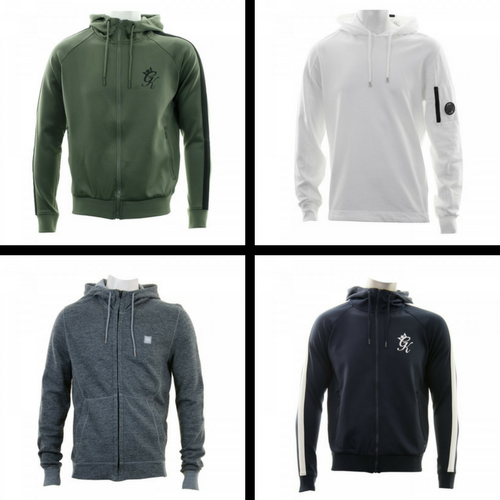 Gym King Polyester Track Top Khaki
CP Company Mens Crossover Neck Hooded Sweatshirt
CP Company Mens Warm Full Zip Hooded Sweatshirt
Gym King Men's Poly Track Top Navy