Summer Essentials – Footwear
/
June 20th, 2017
/
There are currently 0 comments
The new season is almost here, which means it's time to update your look and prep your wardrobe for the summer sun. Whether you are holidaying abroad or at home, the new season is the perfect excuse to purchase some new pieces. From shorts to sandals, the summer is all about keeping it minimal and laid back and at Loofes, we have everything you need to enjoy the warmer weather in style.
One thing to think about at this time of year is footwear. You can put those heavy winter boots away until next season and enjoy the freedom of wearing something a little lighter over the next few months. In our latest collection of menswear we feature a range of essential summer footwear for you to choose from.
Flip Flops
The only footwear for trips to the beach or relaxing by the pool is a pair of flip flops, so make sure you pack a pair in your case this summer. At Loofes, we have a selection of styles from top brands, including one of our favourite brands, Havaianas. Havaianas are well known for their flip flops and have been a leading name in the industry since the 1960's. Havaianas are often recognised by their unmistakable rice grain rubber soles and their simplistic design, which makes them ideal for days at the beach or chilling poolside.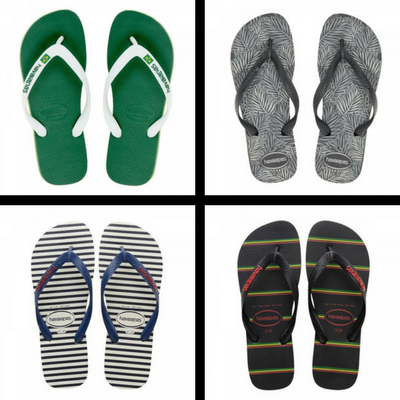 Havaianas Mens Brazil Logo Flip Flops
Havaianas Mens Conceitos Flip Flops
Havaianas Men's Top Nautical Flip Flops
Havaianas Top Stripes Logo Flip Flops
Trainers
Any trainer enthusiast will know that you can't get through a season without a new pair of trainers added to your collection, so why not treat yourself to a new pair from our extensive range? We feature a whole host of sport shoes from the likes of Nike, New Balance and more. A good pair of trainers will take you right through the season, whether you are exploring sun filled destinations or kicking back on your home turf. Our collection features the ever popular Nike Air Max trainers as well as the classic designs from New Balance which never go out of style. We also stock the Puma Carson Dash trainers which are great for the gym or just lounging around.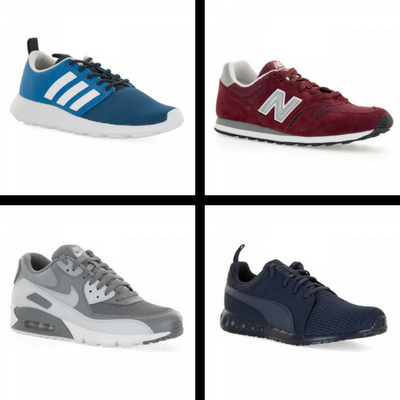 Adidas Neo Men's Cloudfoam Swift Trainers
New Balance Men's Trainers / Maroon
Nike Air Max 90 Essential Trainers / Grey
Puma Men's Carson Dash Trainers
Canvas Shoes
A decent pair of canvas shoes are essential when the weather heats up. Converse are great for casual canvas shoes and can be worn with a multitude of outfits, making them the versatile must haves you need to have in your wardrobe for the summer months. At Loofes, our Converse collection is full to the bring of classic and more seasonal styles. Whether you opt for a pair of the classic Chuck Taylor trainers or something a little different, you can't go wrong with this much loved brand. With our variety of styles, you are bound to find the perfect pair of Converse on our store.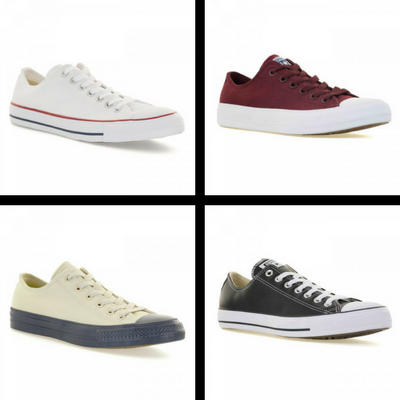 Converse Men's Chuck Taylor Oxford Trainers
Converse Men's Trainers / Maroon
Converse Men's Core Leather Ox Trainers
Converse Men's Trainers / Beige
Smart
Summer season usually means weddings, so if you have an invite or two, make sure you have your sophisticated shoes in order. We feature a range of brogues and leather shoes which are perfect for wearing with a suit. Our footwear from Base and Oliver Sweeney will make sure you're up to the dress code, with a selection of formal designs to choose from. Base is a brand that specialises in creating stylish, high quality, sophisticated shoes. Oliver Sweeney is another brand that always produces fine, leather footwear for formal occasions.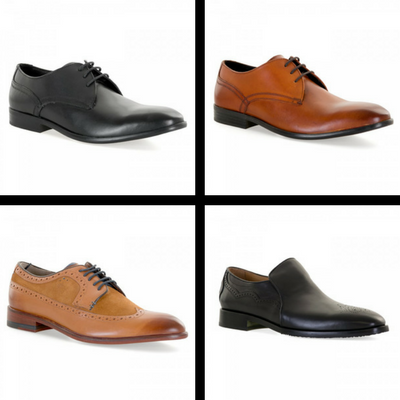 Base Men's Page Leather Shoes
Base Men's Page Washed Leather Shoes
Oliver Sweeney Men's Ossington Brogue Shoes
Oliver Sweeney Men's Fermignano Slip On Shoes