Celebrity Inspired: Father's Day Gift Ideas
For The Double Duty Dad
When Ryan Reynolds isn't posting love notes to wife Blake Lively on Humans of New York, or being dad to two miniature Reynolds, he just sits back and enjoys the view. Here, minus red jumpsuit, Reynolds wears a grey V neck sweater with a classic black watch. If, like Reynolds, your dad juggles many different duties, we are certain he will approve of this understated gift option for this Father's Day.

Get your dad this look with the Original Penguin Men's Cable Crew Knit Sweater in grey. If fifty shades of grey isn't your dad's favourite, try the beige and navy shades from the Original Penguin collection. The soft cotton is perfect for summer evening barbecues where dad truly is the superhero of the household.

For The Sensible Dad
Ronan Keating recently celebrated the birth of his new son Cooper with his wife Storm. Whilst holding his newborn he boasted about wearing these black beauties: the ultimate sensible dad footwear. Product information: trainers may be worn for baby cradling, toddler chasing and school pick-ups, amongst other sporting activities! As a dad of three already from his previous marriage, we can trust Keating knows what he is talking about when he tells us how to put our best foot forward, as any hands-on dad must.
Get your dad his own pair of comfy casuals with these Adidas Sambas, perfect for all manner of parental duties, so he can look good whilst keeping up with the little ones. These classic trainers have been worn by dads for years and are a fashion must have.
For The Trend-setter Dad
John Legend, a newbie to the dad game, sports this bomber jacket on US show Live Kelly with simple white t-shirt and blue jeans combo. When Legend isn't looking after daughter Luna, he's accepting the Salem Award Foundation's Social Justice Award for champions of social justice issues and people who are underrepresented. This seamless transition from music star, to social activist, to father, means having a very versatile wardrobe. We can help our dads to do the same, by using John Legend as inspiration.
Give your dad the gift of style this Father's Day with the Luke Men's Everyorder Hooded Tech Jacket. To complete this Legend look, get this crisp white Armani T Shirt and light wash Diesel jeans with rip markings.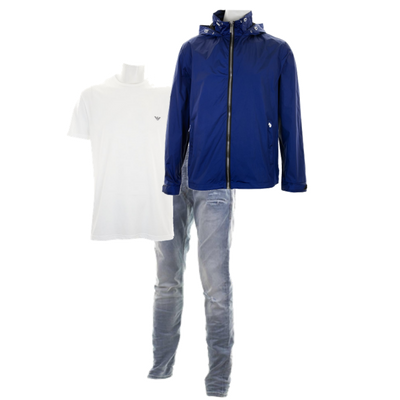 For The Playful Dad
"It's a boy!" James Corden shows us how he takes fatherhood in his stride in this casual teal polo shirt and dark jeans with a flash of colour on his trainers. With a full-time chat show, The Late Late Show and as a car-pool enthusiast, Cordon has little time to spare. So, he makes sure every moment generates a laugh, even if it is back-breaking at times!
Give your dad a smile on his face this Father's Day with this Paul & Shark Men's Plain Polo Shirt. We can guarantee it will lift his spirits, but we can't promise it will sweep him off his feet quite like this!
For The On The Go Dad
With Chris Pratt's recent Guardian's of the Galaxy Vol.2 promo tour, Pratt has been a long distance dad, sticking to casual wear like this navy hoodie and sports cap to travel between events.
Whether your dad is coming or going, he will look good in this Antony Morato Men's Silver Badge Zip Hooded Sweat. When the switch from work to home doesn't come soon enough, he will love to make the transition to comfortable casual wear on the move. Accessorise this look with black EA7 cap, to keep your dad shielded from the sun and those pesky paparazzi!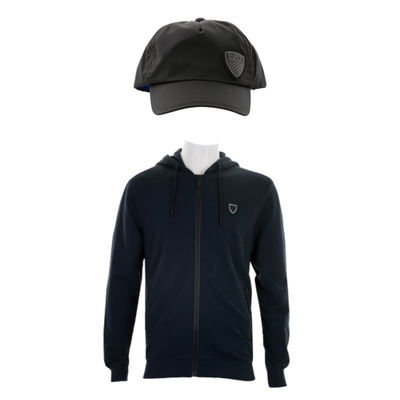 For The Outdoorsy Dad
David Beckham celebrated his 42nd Birthday on 2nd May, where he spent the day walking with his family in the Great British countryside. He proved a rugby shirt can be worn for any occasion, especially when accessorised with this knitted beanie. The perfect item for every dad who loves the outdoors, and refuses to let the weather keep him inside.
For the outdoorsy dad, why not treat him to a pair of Timberlands, the perfect footwear for those who enjoy spending time outdoors. The Timberland Men's 6 Inch Premium Classic Boots in grey are ideal for walks through the country.
For The Holiday Dad
Star of TV and film Neil Patrick Harris is a celebrity father who is always well dressed. The How I Met Your Mother Star is often seen holidaying with his partner and kids yet still manages to look right on trend in his cool, casual summer gear.
If your Dad loves a summer holiday just like Neil Patrick Harris, then he's going to need a good pair of flip flops.
Havaianas
are the perfect choice for the beach and we feature a range of designs on our store, so you are bound to find a pair for your Dad.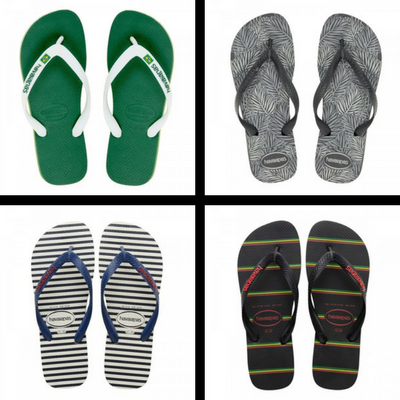 Find other Father's Day gift ideas on our website or in store – with a huge selection of men's clothing, men's accessories and men's trainers, whatever your dad's style you're sure to find the perfect option for him at Loofes Clothing.