How to Get Organised for School: 5 Tips for Preparing for School This Year
/
August 14th, 2019
/
There are currently 0 comments
Just when you thought summer has only just begun, the new school year is once more just around the corner. Dreading the back to school mayhem? Here at Loofe's, we've come up with five simple tricks to preparing for school this year, plus a handy back to school essentials list to ensure you have all you need.
5 Tips On How to Get Organised For School
Get a family wall calendar
Number one on our list is getting yourself a family wall calendar for helping you keep organised once term starts. Is there a non-school uniform day coming up? Will they need a P.E kit? You can keep track of days in both yours and their calendar to avoid any last-minute surprises you're not prepared for. 
And by everything, we mean everything. Not only does this help you keep track of what belongs to who if you have more than one child, but it helps ensure they don't get lost once the school year gets into full swing. Labelled clothes are much easier to locate from the lost property bin!
Colour-coordinate lunch boxes and bottles
Similarly, if you have more than one child to prepare for, we recommend designating a colour or pattern for each and colour-coordinating their lunch boxes, water bottles and even bags accordingly. This will save time and confusion when there's a rush out the door and they need to grab their lunchboxes before leaving the house!
Create a school coats and school shoes zone
Whether it's an understairs cupboard, a coat stand or pegs on the wall, having a designated area for school coats and school shoes will make the dash out of the door much simpler and avoid any unnecessary hunt for lost shoes and misplaced items. Try assigning a peg each for coats and bags and using a box or shelf underneath to hold school shoes.
When it comes to how to get organised for school, pre-packing their school bags is one of the best ways you can save time and stress. This means deciding what to keep in your school bag on a regular basis and ensuring all those essential school supplies are packed and ready to go! This simple trick makes school mornings much simpler and will certainly make the first day of term easier for both you and the kids.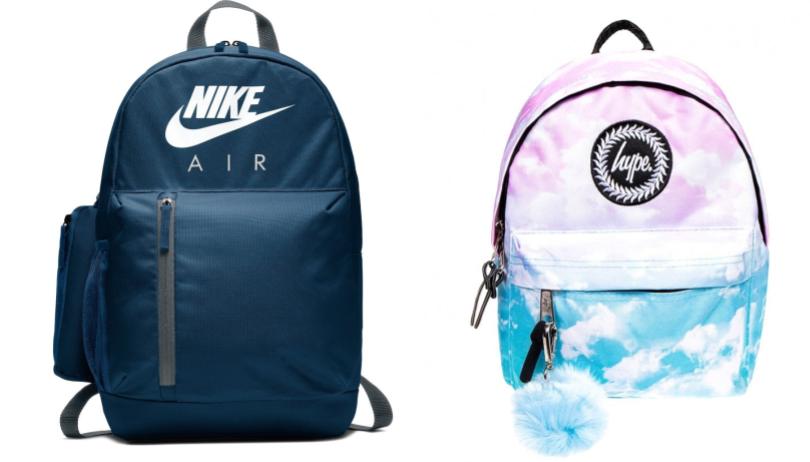 NIKE Air Elemental Graphic Backpack (Blue)
HYPE Pastel Cloud Fade Mini Backpack (Pink/Blue)
The Back to School Essentials List
Whatever their school year, there are some key school supplies to stock up on ahead of the new school year. The key things to include on most back to school lists include:
Still need to stock up on your school supplies? Don't panic. With our online school shop here at Loofe's, we've ensured you can tick off some of the yearly back to school essentials on your list and avoid the dreaded last-minute rush to the shop with the kids in tow. From school bags and pencil cases to school coats and smart school shoes for both girls and boys, you can find a wide range of practical and stylish school supplies they'll love.
Explore a wide range of coats, jackets and bags from leading brands in our collection and easily shop by size with infants', juniors' and older youths' school shoes from brands including Lelli Kelly, Dr Martens and Kickers.