Your New Fitness Essential – Gym Kings
/
July 27th, 2016
/
There are currently 0 comments
Launched in 2014, Gym Kings is a label that offers collections of sports and leisurewear. With styles influenced by streetwear looks, Gym Kings is a brand that features a range of casual yet on trend pieces, that are essential wear for those who love the sports luxe look.
Made using premium fabrics, Gym King is able to bring you collections of quality clothing, without the designer price tag. With prices starting from as little as £24.99, anyone can add a Gym King piece to their wardrobe. With a selection of longline t shirts, stringer vests and zip up hoodies, you're bound to find something to add to your looks this season.
Gym King was made for those who enjoy wearing comfortable, casual clothing as well as the latest styles and trends. So if you're the type who lives in hoodies and jogging bottoms then you are going to love this brand. Their pieces are designed with comfort and style in mind, so you can add the latest trends to your casual wardrobe through their range of hoodies, t shirts, vests and jogging bottoms.
If you're on the hunt for some new gym clothing or leisurewear, then Gym King is definitely a brand to consider. Their pieces are perfect for wearing while you're working out, or even if you're just lounging around the house. Whether you're hitting the weights or enjoying some down time, Gym King is the brand to wear. Even when you're choosing to dress down, you never need to compromise on style when you wear Gym King.
The Vest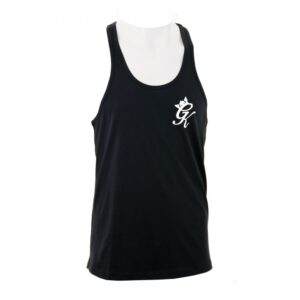 GYM KING Gym King Mens Stringer Vest Top
For unbeatable comfort and style, choose the Gym King Stringer Vest. Available in black or white, this relaxed stringer vest is perfect for wearing during warmer months, while still adding an air of casual style to your look. Emblazoned with the signature Gym King logo, this stringer vest is a must have for all those streetwear style connoisseurs.
The T Shirt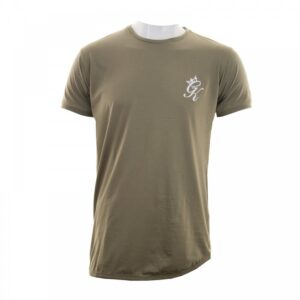 GYM KING Mens Longline T-Shirt
If you're into streetwear style, you'll know that longline t shirts are a wardrobe must have and this offering from Gym King is the perfect new addition for your street style looks this season. Available in khaki, black or white, this Gym King longline t shirt is ideal for wearing with a pair of jeans and the latest trainers.