Brand In Focus – Converse
/
June 28th, 2016
/
There are currently 0 comments
History
Converse was founded in 1908 in Boston, America by Marquis Mills Converse. They began by producing galoshes before venturing into the world of sports shoes in the 1920's. It was one of very few designers of athletic shoes for over fifty years and has reigned supreme since it was established in the early 1900's. It is one of America's most iconic fashion symbols and has been a popular footwear choice for over 100 years. Originally worn by basketball players, today Converse is worn across the globe and many love the brand for their signature look and comfortable feel.
Signature Style
A Converse shoe is distinguishable by many features. The rubber sole, smooth rounded front and the blue and red strips are seen on many of the brand's designs. Their hi tops are also well recognised by their unique design, featuring the brand's logo on the ankle and lacing up from the toe to the top of the boot. With it's iconic, signature style, it's not hard to spot a Converse shoe.
Products
When the brand first started creating sports shoes, Converse produced simple designs, this included their signature white Ox trainers and hi top shoes. But today, the brand offers hundreds of designs and each season produces a selection of new styles, incorporating the latest styles and trends. So whether you're looking for a classic pair of trainers or something more unique, Converse has a pair to suit everyone.
Here at Loofes Clothing, we feature a selection of the latest Converse footwear for men, women and kids. Take a look at our favourites below and pick a pair to add to your wardrobe.
Keep it classic with a pair of Converse white Ox Trainers. The perfect wardrobe essential for any season.
Converse Womens Ox Mono Brights Blue Thunder
Make a statement with these bold blue mono Converse trainers.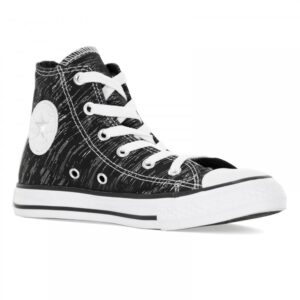 Converse Juniors Spring Shine Hi Trainers
For a twist on a classic, choose these hi tops with a glitter detail finish.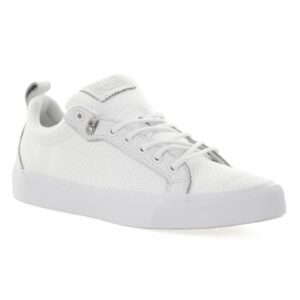 Converse Mens Fulton Trainers
For something a little different, try the Fulton trainer with woven leather panels.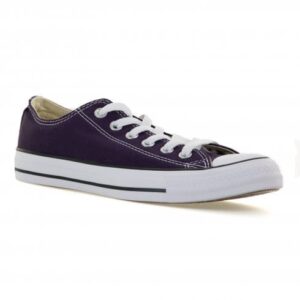 Converse Womens Ox Eggplant Pee Trainers
These classic Converse trainers are a wardrobe must have that will last season after season.